Treatment for Infertility in Nepal's Best IVF Clinic in Kathmandu
Couples facing difficulties conceiving naturally after having the unprotected intercourse for more than 12 months are welcomed by Nepal's best IVF Clinic, Kathmandu, which offers the latest and modern technology of treatment to fight against the cause of infertility. Near about 90% of couples know that IVF treatment gives them the best chance to have their baby.
(a) Several tests and procedures at one destination
(b) Top counselling sessions for better process
(c) Guaranteed treatment packages
(d) Suitable IVF cost in Nepal
(e) State of the ART technologies and methods
(f) The highest IVF success rate in Nepal
(g) Top-knowledgeable doctors for IVF treatment in Nepal
(h) Call us at +977-9808978369
(i) Or mail us at [email protected]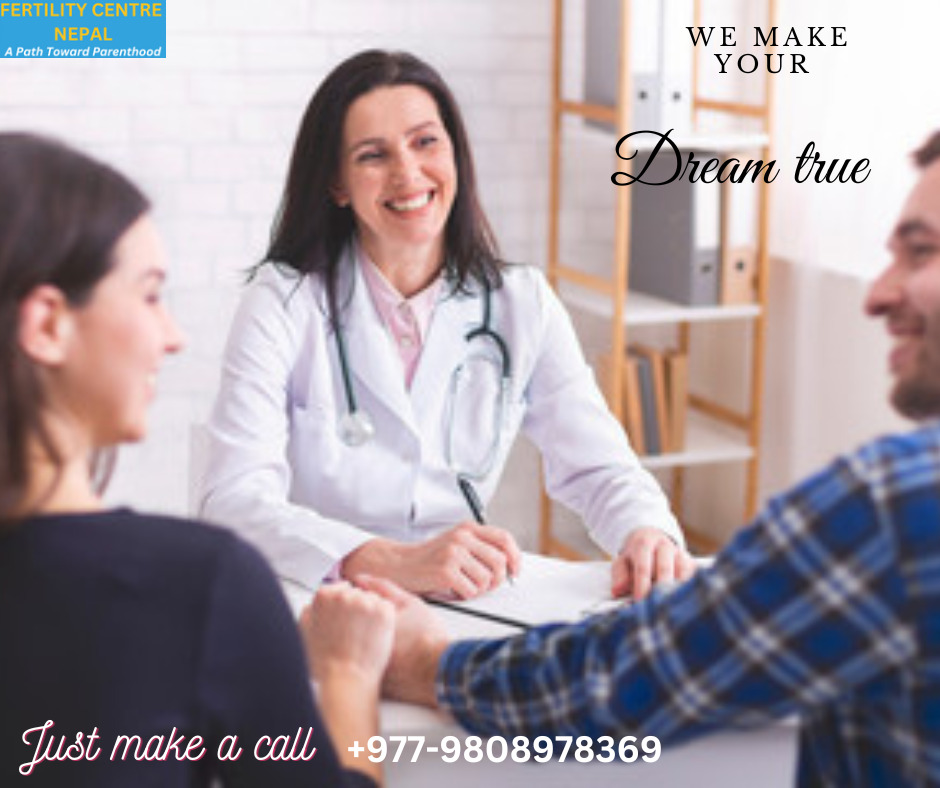 (a) Traditional Surrogacy: It is a procedure in which surrogates are the biological mother of the newborn, and she undergoes artificial insemination with the sperm of the intended father or sperm donor. In traditional surrogacy, surrogate mothers are also genetically related to the newborn as her eggs are used for this procedure.
Why IVF treatment at IVF clinic in Kathmandu?
(b) Gestational Surrogacy: It is a procedure in which surrogates carry a baby and deliver the baby to intended parents and the eggs of the intended mother or egg donor. The sperm of the intended father or sperm donor can be used for this procedure. Gestational surrogates are genetically not related to the newborn as her eggs are not used in this procedure. Gestational surrogates are the women in whose uterus the resulted embryo is transferred to achieve a successful pregnancy.
Treatments at IVF clinic in Kathmandu:
You can have top approaches and procedures for various infertility conditions. These provide the best opportunity to achieve pregnancy outcomes. You can have the best treatment as per issues. It helps in successful conception. Moreover, you will have the utmost facilities and methods in one place. It will provide you utmost care and comfort.
(a) Male infertility treatments and diagnoses
(b) Female infertility treatments and diagnoses
(c) IUI (Intrauterine Insemination)
(d) IVF (In Vitro Fertilization)
(e) ICSI (Intracytoplasmic Sperm Injection)
(f) IVM (In Vitro Maturation)
(g) Freeze Embryo Transfer (FET)
(h) Laparoscopic
(i) IMSI/PICSI
Our success rates:
IVF treatment in Nepal is the topmost for better pregnancy results. You can have the highest IVF success rate in Nepal. FERTILITY CENTRE NEPAL has top assistance in performing infertility treatments. These help in managing different conditions and provide the top outcome.
Still, your success rate of IVF in Nepal depends on various factors. For instance:
(1) Your age because advanced age has fewer conception chances.
(2) The couple gametes have poor conditions.
(3) Your IVF process is as per infertility issues.
(4) The IVF centre in Nepal you choose
Your IVF success rates in Nepal will be as per age. Such as:
(1) The female partner at the age of 30 has 50% chances
(2) The female partner at the age of 35 has a 40% chance.
(3) The female partner at the age of more than 38 has 32% chances
(4) The female partner at the age of the 40s has 29% chances
What else about us:
FERTILITY CENTRE NEPAL
(a) Utmost assistance at every stage during the treatment
(b) Gametes and embryo cryopreservation facilities
(c) Top-notch ART techniques and approaches
(d) Assistance for the IVF cost in Nepal
(e) Highly well-behaved fertility experts
(f) Call us at +977-9808978369
(g) Or mail us at [email protected]
FAQs
Why is IVF the best treatment?
IVF uses the most cutting-edge techniques and the best resources. The highly skilled professional gathers sperm and eggs from the partners for fertilization. Additionally, its approach is compatible with cutting-edge methodologies and techniques. To get a successful pregnancy outcome, you might use a variety of top-notch methods. The IVF procedure begins with many medical tests. It aids professionals in figuring out the health and infertility issues of partners. They can also suggest the best course of action based on their sterility problems. Can suggest donor assistance or other outside approaches as needed. These contribute to better results.
How may the chances of IVF be increased?
IVF is a top art technique whose effectiveness depends on medical professionals, technological advancements, and patient hands. Your serious infertility issues may limit your ability to conceive and result in failure. While IVF therapy can boost your chances of getting pregnant. It requires fit female partners and healthy gametes. Additionally, it can be helpful to keep a watch on several factors. You must start by selecting the top IVF clinic with the best aids and techniques. Then select the best remedy for your needs that is suitable for many diseases. Next, keep your physical and mental circumstances in good shape. The outcome of treatment can be impacted by any problem condition.
How many IVF rounds will I require to get the results I want?
The IVF treatment cycles are influenced by your partners' fertility and general health. The likelihood will be greater if you do not have significant problems. When the first IVF cycle is unsuccessful, another is required. You can assess your level of fitness to determine the optimum IVF procedure. The pair may experience many failures in cases of severe infertility. Your several IVF cycles may improve your chances of getting pregnant. The ideal methods might be suggested by the professional if you don't want to undergo ineffective treatment. With IVF treatment, many cutting-edge techniques and treatments can be carried out. It contributes to a rise in pregnancy outcomes in cases of severe sterility.
Does the IVF process have any negative side effects?
The best procedures and equipment are employed during IVF. It helps with successful pregnancy outcomes when a couple is unable to conceive. The strategy can also be used in conjunction with other approaches for greater results. In the therapeutic process, there are also certain intrusive steps. These could pose problems for certain people. A gadget is used to implant gametes and harvest eggs. Other organs' health can be affected. The couple might encounter miscarriage, labour problems, an early delivery, an ectopic pregnancy, and signs of multiple births. You can still manage these conditions if you have access to contemporary assistance and the right course of therapy.
Does IVF have invasive stages?
Several surgical phases are involved in IVF treatment. Additionally, the procedure may alter if you use alternative methods of treatment. The process of retrieving female eggs is less intrusive. The professional gather healthy eggs after egg production. To enter the female uterus, they utilize a catheter. The female vagina contributes to the growth of the uterus and cervix. Additionally, they aspirate the eggs using a tiny needle. The fertilized egg then attaches itself to the female uterus after that. The technique is also intrusive. During the expert's second catheterization. If the male spouse is unable to produce healthy sperm, it can be used. Therefore, the specialist may advise surgical sperm retrieval.
Read Also
(a) Is selecting the test tube baby in Nepal is the best?
(b) Why mini IVF treatment in Nepal for better pregnancy?
(c) Where to go for the best test tube baby cost Nepal?
(d) Best fertility/ Infertility treatment in Nepal
Summary
Reviewer
Fertility Centre Nepal
Review Date
Reviewed Item
Article
Author Rating