Egg Donor in Nepal
Egg donation is a procedure available for the women who are unable to conceive using their own eggs. A woman who wants to donate their eggs may contact infertility clinics. Egg donation is not a medical facility; it is a serious commitment when you choose to participate in egg donation.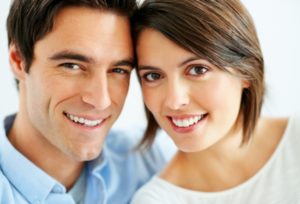 The egg donation process begins with the female donor being examined for her fitness for such a donation exercise. To become an egg donor you need to clear Pre-IVF screening tests, like CBC, BL group, ESR, HIV, VDRL, HBSAg, HCV, T3, T4, TSH, SGPT, SGOT, Sr. Creatinine. These tests are usually performed to check the how likely your ovaries will be able to produce eggs and how well to respond in the egg donation procedure.
Egg donation clinic in Nepal increases in the recent times. Many of the people participate in the donation program in Nepal. Nepal becomes the leading country for Infertility treatments . Nepal offers great opportunities for infertility treatments.
WOMEN BECOME MORE FAMILIAR ABOUT EGG DONATION
In the last years, more and more women have become familiar with the term egg donation. It is because due to the growing number of egg donation agencies and these egg donors helps infertile couples to build their family in the field of assisted reproduction. Choosing the right fertility clinic and fertility specialist is critical to the success of your egg donation IVF. The person who is looking for an egg donor then Nepal is the best destination to get the best egg donor and to get successful results.
Worried for treatment, take a free second opinion.
Infertility clinics in Nepal have offered a million dollar chance to a team of qualified surgeons to start this venture in the beautiful landscape of Nepal. Nepal is one of the newest destination for the infertility treatments. The Nepal option is available to anyone who wants to become parents irrespective of their gender, sexual orientation, or marital status.
Nepal offers reliable and relatively inexpensive infertility solution for anyone who is willing to become parents. The main motivation for egg donation to enroll them for egg donation is due to finance and egg donation offers them theopportunity to make their family more financially viable.
The vast majorities of donors are available in Nepal in the age range between 21-29, have college degrees, and are smart and beautiful. As the intended parent, we leave the choice of which egg donor is the perfect match for you and who meets your needs.
The most popular cities in Nepal for Egg donation or infertility treatments:
Kathmandu
Nepalgunj
Pokhara
Biratnagar

All the services related to infertility available in Nepal in affordable prices. The cost offers for egg donation is 1-2 lakhs.
Save
Summary
Reviewer
Fertility Centre Nepal
Review Date
Reviewed Item
Article
Author Rating