Fibroids Surgery
The Uterus is composed of a thick layer of muscles called Myometrium and surrounding by athin layer of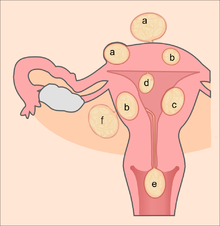 theendometrium. The endometrium layer protects and nourishes a growing pregnancy. Fibroids develop on the surface of the uterus cavity itself.
The most common symptoms of the fibroids are heavy bleeding and pelvic pressure. Other possible symptoms include pain with deep penetration during intercourse. Large fibroids lead to the fibroids surgery.
In most of the cases,awoman with fibroidsdoes not face difficulty in pregnancy. There are certain situations in which a woman faces difficulty in pregnancy. There are some tests available that are performed to check the availability of fibroids like a pelvic exam or pelvic exam.The measurements of the dimensions of the fibroids, i.e. length, width and depth, and the mean diameter calculated during the test. The position of the fibroids also calculated.
Worried for treatment, take a free second opinion.
A fibroid grows into the uterus that may prevent an embryo from implanting. Fibroids block fallopian tubes and preventing the egg to pass to the uterus or sperm to entering the fallopian tube. The primary treatment of fibroids tumors is surgical treatment.
There are two types of surgery available for fibroids
Myomectomy is very effective treatment for fibroids. For a woman who has fibroids symptoms should take this treatment.
Abdominal myomectomy:Abdominal myomectomy removes fibroids through an incision in the abdomen while preserving the uterus. The fibroids are removed from the wall of the uterus.
Laparoscopic Myomectomy:in this process four one centimeter incisions are made in the lower abdomen. A thin lighted telescope is placed through an incision , a long instrument inserted to removes the fibroids.
Hysteroscopy Myomectomy: in this process a speculum is placed in the vagina and a long, slender telescope is placed through the cervix into the uterine cavity. Instruments passed through the hysteroscopy are used to shave off the submucosal
Hysterectomy is a major surgical procedure in which the uterus is removed. After a hysterectomy, menstrual bleeding stops, the pelvic pressure is relieved, frequent urination improves and new fibroids cannot grow. A woman can no longer become pregnant after a hysterectomy.
Vaginal Hysterectomy: in this uterus is removed by removing the uterus through the vagina. For this procedure vagina should not be very large.
Abdominal Hysterectomy: in this uterus is removed through the horizontal incision on the lower abdomen (Bikini cut). If the uterus is very large then the vertical cut is made.
Laparoscopic Hysterectomy: this is a new procedure in this uterus is removed through very small incisions on the lower abdomen. For the very large uterus is procedure is not applicable.
Save
Summary
Reviewer
Fertility Centre Nepal
Review Date
Reviewed Item
Article
Author Rating