How does my IVF cycle in Nepal function?
With the tips for a successful IVF cycle, your process can become top. The IVF cycle in Nepal has the top results. It involves the advanced method. So, the couple can achieve the best pregnancy result. Its process involves egg and sperm fertilization. The method can also include different procedures. It depends on a couple's issues. So, their pregnancy chance and result can be successful.
Why IVF treatment in FERTILITY CENTRE NEPAL?
(1) Several tests and procedures at one destination
(2) Top counselling sessions for better process
(3) Guaranteed treatment packages
(4) Suitable IVF cost in Nepal
(5) State of the ART technologies and methods
(6) The highest IVF success rate in Nepal
(7) Top-knowledgeable doctors for IVF treatment in Nepal
(8) Call us at +977-9808978369
(9) Or mail us at [email protected]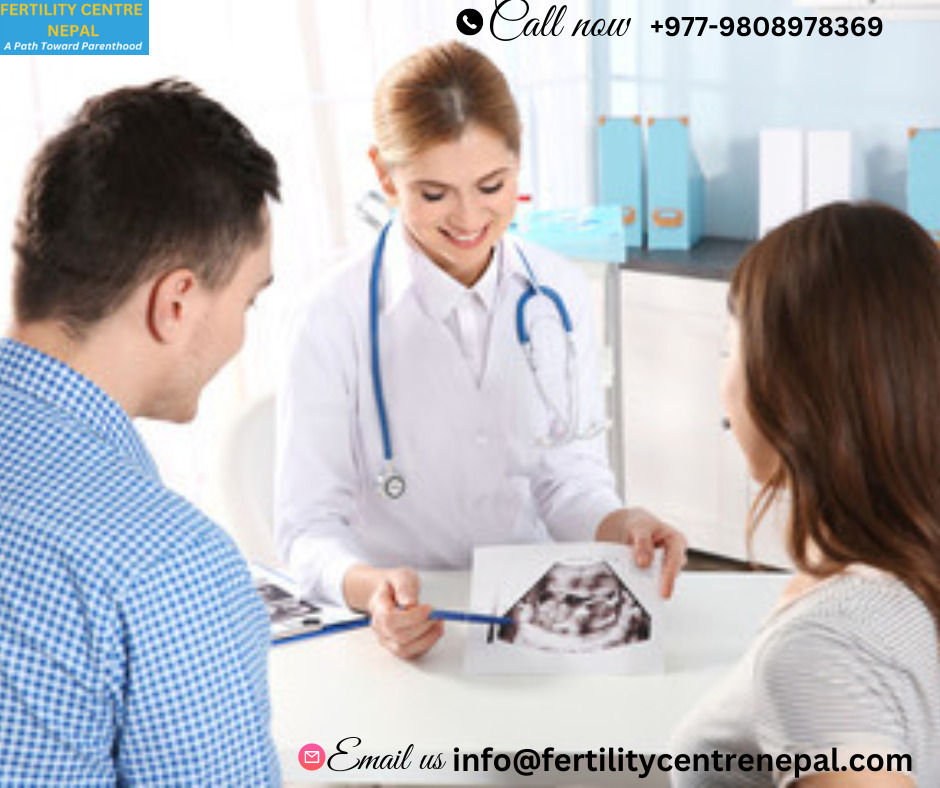 Treatments: IVF Cycle in Nepal
You can have top approaches and procedures for various infertility conditions. These provide the best opportunity to achieve pregnancy outcomes. You can have the best treatment as per issues. It helps in successful conception. Moreover, you will have the utmost facilities and methods in one place. It will provide you utmost care and comfort.
(a) Male infertility treatments and diagnoses
(b) Female infertility treatments and diagnoses
(c) IUI (Intrauterine Insemination)
(d) IVF (In Vitro Fertilization)
(e) ICSI (Intracytoplasmic Sperm Injection)
(f) IVM (In Vitro Maturation)
(g) Freeze Embryo Transfer (FET)
(h) Laparoscopic
(i) IMSI/PICSI
Tips for Successful IVF Cycle in Nepal
IVF is the most effective form of assisted reproductive technology. The procedure can be done using your own eggs and your partner's sperm. Today's IVF is common. People are more aware of infertility treatments. IVF will make big demands on your time, body and emotions.

IVF is special medical techniques are used to help a woman become pregnant. In vitro fertilization (IVF) is the joining of a woman's egg and a man's sperm in a laboratory dish. In vitro means outside the body. Fertilization means the sperm has attached to and entered the egg.
There are so many risks in IVF treatments so before begin treatment it is very important to be fully aware of all the problems. IVF can be a physically and emotionally demanding process.
Do you have your medical reports, send us now for a free quote
IVF treatment is very expensive and stressful so this is very important to get a successful treatment. Every clinic will give their success rates. In IVF it is very important to prepare your body and mind for the journey of the treatment.
(1) Take it easy while IVF cycle in Nepal
While taking the IVF treatment you need to be relaxed and stay stress-free. This is a major challenge for the women to taking it easy. The studies show that the more you will see a correlation between increased physical activity and decreased rates of conception
(2) Be Patient:
IVF is an expensive and time-consuming procedure you may undergo many tests. Sometimes you feel depressed , anxious. Try to keep your mind off of any worries or potential setbacks during the IVF journey and most importantly, have hope that your doctors will do all they can to help you get pregnant and have a healthy baby.
(3) Prepare for "no exercise" during the week of egg retrieval:
The fertility medications prescribed by the doctor have some physical side effects like fatigue and mild discomfort. So it,s ok if you listento your body and do not push your body to anything.
(4) Take treatment from the experienced doctor:
Experience matters a lot, this is very important to choose your doctor carefully. Someone who won't touch the funds and cause uterine contractions. Someone who'll follow the ultrasound images like a hawk.
(5) Take Multivitamins (containing folic acid):
Folic acid supplement helps reduce the risks of birth defects. A recent study said that folic acid can boost the chance of an IVF twin birth, perhaps by improving implantation prospects.
(6) Try Acupuncture:
Acupuncture may boost fertility. Multiple studies have shown that acupuncture may be beneficial to women who are undergoing the IVF process. It can help you feel more relaxed and optimistic.
(7) Talk openly with your doctor:
This is very important to discuss everything with your doctor and all doubts should be clear especially the directions for all of your medications. This may help you to boost your confidence in IVF and increase chances for a successful conception.
(8) Don't wait until it's too late:
If your age is less than 40, chances of successful treatment are more than if you age more than 40. The chances of successful treatments decrease as your age increases
The following stages include the successful IVF cycle in Nepal:
(1) Checkups:
The process starts with various tests. It helps to know your infertility issues. So, the expert can suggest the method. The top tests are blood work and ultrasound.
(2) Counselling session:
Your expert will provide the session. As it helps in the couple's psychological status. So, your stress and anxiety level can manage. It increases the IVF cycle success rate Nepal. And it can be one of the top tips for a successful IVF cycle in Nepal.
(3) Ovarian stimulation:
The female ovaries will promote. As the expert uses fertility medications. These help in producing healthy eggs from the ovaries. And hormonal medications will use. And it releases the eggs into the female uterus.
(4) Eggs retrieval:
Your doctor will collect the healthy eggs and sperm. The egg retrieval performs with a catheter and ultrasound. As the expert inserts the device into the female uterus. They collect the eggs and remove the device. The male sperm will also collect from the male partner.
(4) Mixing:
Your eggs and sperm will fertilize by the expert. They mix them on a Petri plate. And look for fertilization.
(5) Transfer:
They will observe the embryo for a few days. Then, they will transfer the best-fertilized eggs. It again performs with the catheter. As the expert will insert it into the female uterus. So, your pregnancy can take place.
(6) Result:
The pregnancy will confirm with blood work. Your expert will perform it after two weeks.

What is the IVF cycle success rate Nepal?
The IVF cycle in Nepal has the top results. As the process is highly advanced for the couple's pregnancy. The IVF cycle cost in Nepal is also much more suitable. It helps many couples in having the best treatment. With it, the IVF cycle success rate Nepal is higher. It involves the top stages. So, the couple results will be successful. Further, you can have various approaches and procedures. These provide the top pregnancy chances. It helps with many infertility issues. And the couple can become parents.
Besides, you can also follow tips for successful IVF Nepal. As various tips are available. You to maintain a healthy weight and gametes fitness. So, IVF success can be top. And the best centre provides the top treatment. Their assistance is the topmost. And they also provide successful IVF tips in Nepal. Thus, the couple can have top pregnancy results. As FERTILITY CENTRE NEPAL is available.
Our success rates:
IVF treatment in Nepal is the top most for better pregnancy results. You can have the highest IVF success rate in Nepal. FERTILITY CENTRE NEPAL has top assistance in performing infertility treatments. These help in managing different conditions and provide the top outcome.
Still, your success rate of IVF in Nepal depends on various factors. For instance:
(a) Your age because advanced age has fewer conception chances.
(b) The couple gametes have poor conditions.
(C) Your IVF process is as per infertility issues.
(d) The IVF centre in Nepal you choose
Your IVF success rates in Nepal will be as per age. Such as:
(a) The female partner at the age of 30 has 50% chances
(b) The female partner at the age of 35 has a 40% chance.
(c) The female partner at the age of more than 38 has 32% chances
(d) The female partner at the age of the 40s has 29% chances
(e) The female partner at the age of 45 has 23% chances
What else about us:
FERTILITY CENTRE NEPAL
(a) Utmost assistance at every stage during the treatment
(b) Gametes and embryo cryopreservation facilities
(c) Top-notch ART techniques and approaches
(d) Assistance for the IVF cost in Nepal
(e) Highly well-behaved fertility experts
(f) Call us at +977-9808978369
(g) Or mail us at [email protected]
FAQs
Does IVF include anaesthesia?
The IVF treatment has the best procedure. It is the topmost that includes only a few stages with the invasive method. Yes, IVF includes the anaesthetic approach for a better and pain-free method. It uses by the expert during the collection of the female eggs. Then, anaesthesia needs in implanting the fertilized egg inside the female uterus. It helps in calming the female partner and makes them unconscious for a little time. Because the expert inserts the catheter inside the female uterus through the vagina. Then, they use a needle to collect the eggs by aspirating the follicles.
How can I become pregnant with poor eggs?
Your conception chances with poor egg conditions are lower. Because, they have a few chances of fertilizing with the sperm. And it will not form healthy fertilized eggs. So, your expert can recommend the donor eggs. These are the healthy eggs from the fit donor. It fertilizes by the expert with the male partner's sperm. And implant inside the female uterus for a successful pregnancy outcome. It provides better pregnancy results because healthy eggs have used.
What happens if my IVF stops in between?
You do not have to worry because IVF is the best method. It can stop in between because of various reasons. So, your expert can recommend an alternate method for achieving a successful pregnancy. It can include cryopreservation. As healthy fertilized eggs or gametes can freeze by the expert to save them. And, your expert will use them when you will ready for the pregnancy. As by thawing the gametes or fertilized eggs. With gametes, they will fertilize them with ICSI (Intracytoplasmic Sperm Injection) and implant inside the female uterus.
How does my IVF become costlier?
The IVF treatment process is different for every couple. Because it depends on their health and infertility conditions. Your severe issues can require advanced procedures and approaches. As these helps in successful pregnancy outcome in these problems. It, these methods also increase the treatment charges. Your IVF will become costlier because of the different approaches. Also, it increases the better and health conception chances. IVF treatment costs cannot pre-determined. Because various factors are responsible for the increase in the basic charges. Also, you need to choose the best centre for affordable cost and assistance.
Can I save my IVF cost?
Yes, your IVF charges can save by focusing on some aspects. By choosing the best centre, you can have top packages and facilities for paying fewer prices. Also if you have healthy eggs and sperm, your chances are higher to conceive at an affordable cost. You can save the IVF treatment cost by choosing the best method. Because, Patients with different infertility conditions need several procedures for successful conception. And these increase the entire treatment charges by including these methods. But if you face IVF process failures because of the procedure per issues. So, your treatment charges will increase and cause a problem in the budget.
Read Also
(a) IUI Clinic in Kathmandu for infertile couples
(b) What is Mini IVF in Nepal?
(c) When do you need the mild IVF in Nepal?
(d) What is the tubal opening surgery in Nepal?
(e) Why FCN is Best Fertility Centre for Fertility /Infertility Treatments In Nepal?