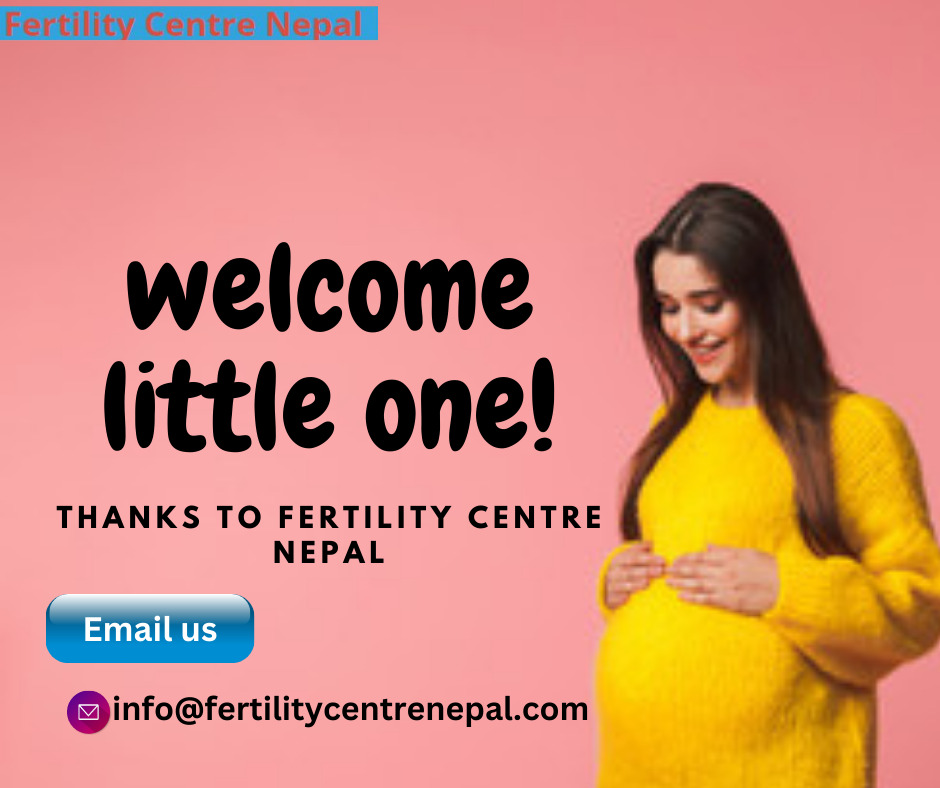 What are tubal blockage and its effects on female infertility?
The female and male reproductive parts are vital for a successful and healthy pregnancy. If the reproduction process fluctuates, that means any function has a problem. The female partner should have a healthy uterus, ovaries, eggs, cervix, fallopian tubes etc. for the best results. Every part is equally responsible for failure or success. Women with infertility issues can have problems with different parts as, fallopian tubes are crucial for the sperm's journey to the eggs. These tubes connect the uterus and ovaries and help eggs travel in the ovaries and release inside the uterus. Its blockage or damage will affect reproductive function and cause female infertility. The tubal opening surgery cost in Nepal is more reasonable than in western countries.
It is the most common female infertility condition as many women face the same. The problem can be different as mild or severe and have abdomen pain. It causes symptoms in some women, and many are unaware of the tubal blockage. They face severe difficulty in becoming pregnant successfully. Sperm cannot meet the eggs and fertilize for the pregnancy results because eggs release from ovaries and travel into the uterus through fallopian tubes. Your expert can suggest tubal opening surgery in Nepal to open the blockage.
Tubal opening surgery cost in Nepal:
(a) Budget-friendly fertility treatment cost in Nepal
(b) IVF centre in Nepal with highly developed infrastructure
(c) World-certified procedures and methods
(d) Top fertility experts with advanced knowledge
(e) Patients-centered care and treatments
(f) Call us at +977-9808978369
(g) Mail us at [email protected]
What can cause fallopian tubes blockage in Nepal?
Fallopian tubes obstruction is a common infertility problem in women. It affects their possibility of conceiving a healthy child successfully. It usually occurs due to any abnormal growth or blockage developing inside the tubal function.
The following factors can affect the tubal opening surgery cost in Nepal and grow obstruction inside the tubes:
(a)The female partner has a history of pelvic inflammatory disease that scars the tubes and affects the reproductive system.
(b) Sometimes, endometriosis tissues grow inside the fallopian tubes and can develop on other parts that become adhesion to the fallopian.
(c) Any STI (Sexually Transmitted Infection) causes adhesion or scaring of fallopian tubes and infertility.
(d) The fibroids that develop inside the uterus can affect the fallopian functions and cause blockage.
(e) Any previous abdominal surgery can lead to fallopian tubes blockage and adhesion.
(f) Your expert will diagnose the tubal blockage with a type of X-ray (Hysterosalpingography) HSG. The expert inserts a dye inside the uterus and fallopian tubes an x-ray will check.
Do you want some consultation
Click to know More
What are the tubal opening surgery cost in Nepal?
You can have the affordable tubal opening surgery cost in Nepal and various processes. It increases the pregnancy chances of a female partner-facing infertility condition. Eggs do not fertilize in the fallopian blockage which affects the conception chances. Treatments help open the tubes with conventional function or assisted reproductive methods can use for a successful pregnancy.
(1) FTR (Fallopian Tube Recanalization): The process will not include any surgery or invasive technique. Your expert will use a speculum to open the vagina and insert a catheter inside the uterus through the cervix. They will inject a liquid compound inside the catheter and conduct an x-ray of the uterus and fallopian for the blockage. Another catheter or small tube will insert inside to remove the obstruction.
(2) Tubal ligation Reversal: The process involves invasive surgery that performs to reconnect the fallopian tubes. Some women have tubal ligation surgery at a younger age to prevent unwanted pregnancies. In future, if they want to become mothers, experts recommend tubal ligation reversal. It will include general anesthesia, and your doctor will make a small cut in the female abdomen and remove the blockage present inside. After the process, it will stitch and bandage by the expert.
(3) Salpingostomy, Fimbrioplasty : The expert makes an opening inside the fallopian tubes and removes the blockage inside the tubes without damage. They do not stitch the incision and leave it for curing on its own.
(4) Salpingectomy: The fallopian tubes with blockage or damage can remove by an expert. It will increase the pregnancy chances of IVF (In Vitro Fertilization). They can remove one fallopian tube o both tubes without a problem.
tubal opening surgery cost in Nepal
Do these treatments have health risks in Nepal?
Yes, every process has side effects but does not happen often to every woman. Some women face health risks after the probes that have other problems
(1) The FTR treatment performs by inserting the dye and using radiation frequency. It involves using a device that inserts into the female uterus through the vagina can affect other organs and cause infections. It increases the chance of ectopic pregnancy as the fertilized egg can attach to another part.
(2) Tubal ligation reversal does not have confirmed chances of becoming successful after the process. It involves surgery and leads to infection, bleeding, organs injury, and affect from anaesthesia use.
(3) Salpingostomy can cause uterine or other infection, scarring, or adhesion on the reproductive organs.
(4) Salpingectomy increases the chances of ectopic pregnancy, infection, scarring, and adhesions.
How much does tubal opening surgery cost in Nepal?
The tubal opening surgery cost in Nepal is comparatively lower than in developed countries. People from different countries select Nepal for their infertility treatments at affordable prices. The cost of tubal opening surgery in Nepal will depend on various factors. Your expert recommends that less invasive surgery for the conventional functions will not increase the cost higher. The invasive and conception process will increase your total charges.
Some women require Assisted Reproductive Techniques (ARTs) influence the tubal opening surgery price in Nepal. IVF (In Vitro Fertilization) is the best process of ART that performs in fallopian tubes blockage and damage. It performs with the eggs and sperm of partners that fertilize outside the female uterus.
What are the fertility treatment success rates and tubal opening surgery cost in Nepal?
You can achieve the highest fertility treatment success rate in Nepal. FERTILITY CENTRE NEPAL has the top procedures and technologies. It helps in achieving the top outcome. Also, the best fertility expert performs the treatment. It provides better results in different conditions.
Still, your fertility treatment success rate in Nepal depends on the following factors:
(1) Age:
Age is the biggest factor in conception chances. The female partner in advanced age has fewer chances. And the couple at a younger age has high possibilities. Because their reproductive system produces healthy gametes. And in advanced age, the couple's eggs and sperm health decreases.
(2) Infertility:
Your infertility conditions need the method accordingly. In severe issues, advanced and multiple procedures require. It helps you achieve a top outcome in various problems. If you choose the right treatment, the conception possibilities are higher.
(3) Treatment:
Many fertility treatments in Nepal are available. This helps in the conception result of the couple. Also, their expert recommends the best method with advanced approaches.
(4) Place:
You need to choose the best centre with highly advanced approaches and technologies. It will help in your treatment process and better results.
(5) Doctor:
The highly experienced fertility doctor provides the best treatment. They also focus on every patient's comfort and high satisfaction.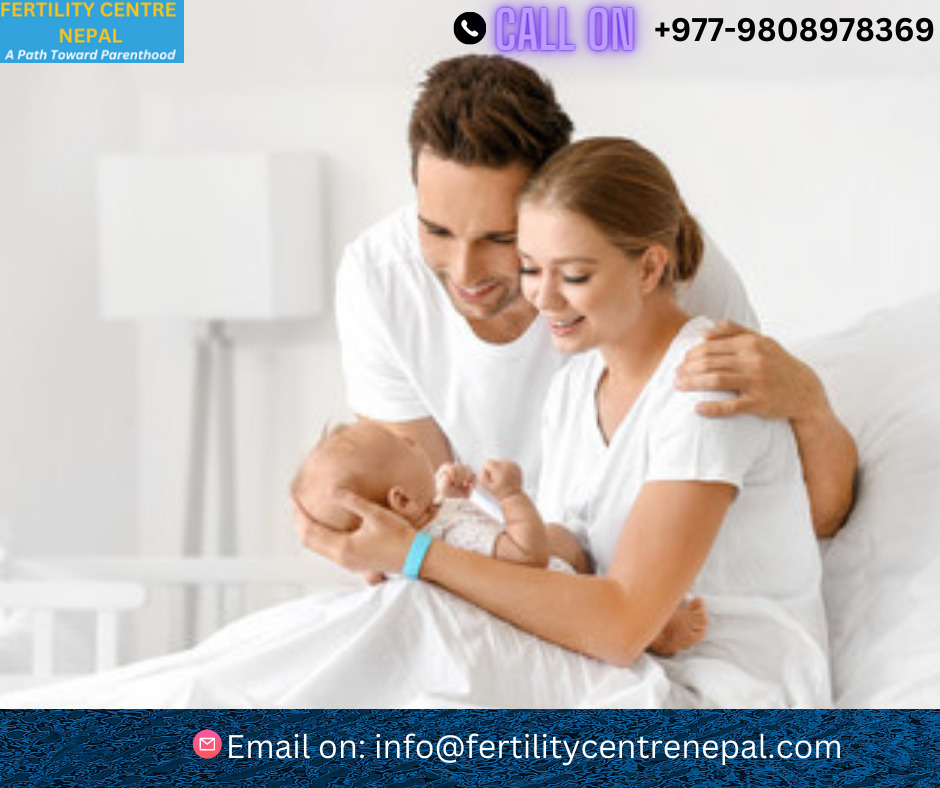 Where to have these procedures in Nepal with the best results?
The FERTILITY CENTRE NEPAL is the best for tubal opening surgery in Nepal. They have top experts for various infertility problems. FCN also offer the best tubal opening surgery cost in Nepal. They perform procedures with advanced mechanisms and technologies borrowed from developed western countries. Their top specialists and doctors are highly experienced and skilled and focus on the comfort and happiness of partners. Your chances of becoming parents through the treatments are higher because many couples have successfully conceived. It considers the top centre for fertility treatments in Nepal.
More about FERTILITY CENTRE NEPAL:
(1) The well-educated and behaved medical team
(2) Top assistance at every stage of the treatment
(3) Extensive facilities and amenities
(4) Highly affordable fertility treatment cost in Nepal
(5) Call us at +977-9808978369
(6) Mail us at [email protected]
FAQs
Why is IVF the best treatment?
IVF uses the most cutting-edge techniques and the best resources. The highly skilled professional gathers sperm and eggs from the partners for fertilization. Additionally, its approach is compatible with cutting-edge methodologies and techniques. To get a successful pregnancy outcome, you might use a variety of top-notch methods. The IVF procedure begins with many medical tests. It aids professionals in figuring out the health and infertility issues of partners. They can also suggest the best course of action based on their sterility problems. Can suggest donor assistance or other outside approaches as needed. These contribute to better results.
How may the chances of IVF be increased?
IVF is a top art technique whose effectiveness depends on medical professionals, technological advancements, and patient hands. Your serious infertility issues may limit your ability to conceive and result in failure. While IVF therapy can boost your chances of getting pregnant. It requires fit female partners and healthy gametes. Additionally, it can be helpful to keep a watch on several factors. You must start by selecting the top IVF clinic with the best aids and techniques. Then select the best remedy for your needs that is suitable for many diseases. Next, keep your physical and mental circumstances in good shape. The outcome of treatment can be impacted by any problem condition.
How many IVF rounds will I require to get the results I want?
The IVF treatment cycles are influenced by your partners' fertility and general health. The likelihood will be greater if you do not have significant problems. When the first IVF cycle is unsuccessful, another is required. You can assess your level of fitness to determine the optimum IVF procedure. The pair may experience many failures in cases of severe infertility. Your several IVF cycles may improve your chances of getting pregnant. The ideal methods might be suggested by the professional if you don't want to undergo ineffective treatment. With IVF treatment, many cutting-edge techniques and treatments can be carried out. It contributes to a rise in pregnancy outcomes in cases of severe sterility.
Does the IVF process have any negative side effects?
The best procedures and equipment are employed during IVF. It helps with successful pregnancy outcomes when a couple is unable to conceive. The strategy can also be used in conjunction with other approaches for greater results. In the therapeutic process, there are also certain intrusive steps. These could pose problems for certain people. A gadget is used to implant gametes and harvest eggs. Other organs' health can be affected. The couple might encounter miscarriage, labour problems, an early delivery, an ectopic pregnancy, and signs of multiple births. You can still manage these conditions if you have access to contemporary assistance and the right course of therapy.
Does IVF have invasive stages?
Several surgical phases are involved in IVF treatment. Additionally, the procedure may alter if you use alternative methods of treatment. The process of retrieving female eggs is less intrusive. The professional gather healthy eggs after egg production. To enter the female uterus, they utilize a catheter. The female vagina contributes to the growth of the uterus and cervix. Additionally, they aspirate the eggs using a tiny needle. The fertilized egg then attaches itself to the female uterus after that. The technique is also intrusive. During the expert's second catheterization. If the male spouse is unable to produce healthy sperm, it can be used. Therefore, the specialist may advise surgical sperm retrieval.
Read Also
(a) Why select ICSI treatment in Nepal?
(b) Which is the top Fertility centre Nepal for successful results?
(c) How is IVF in Nepal a successful procedure?
(d) Where to have the best IVF cost in Nepal?